AbsTimer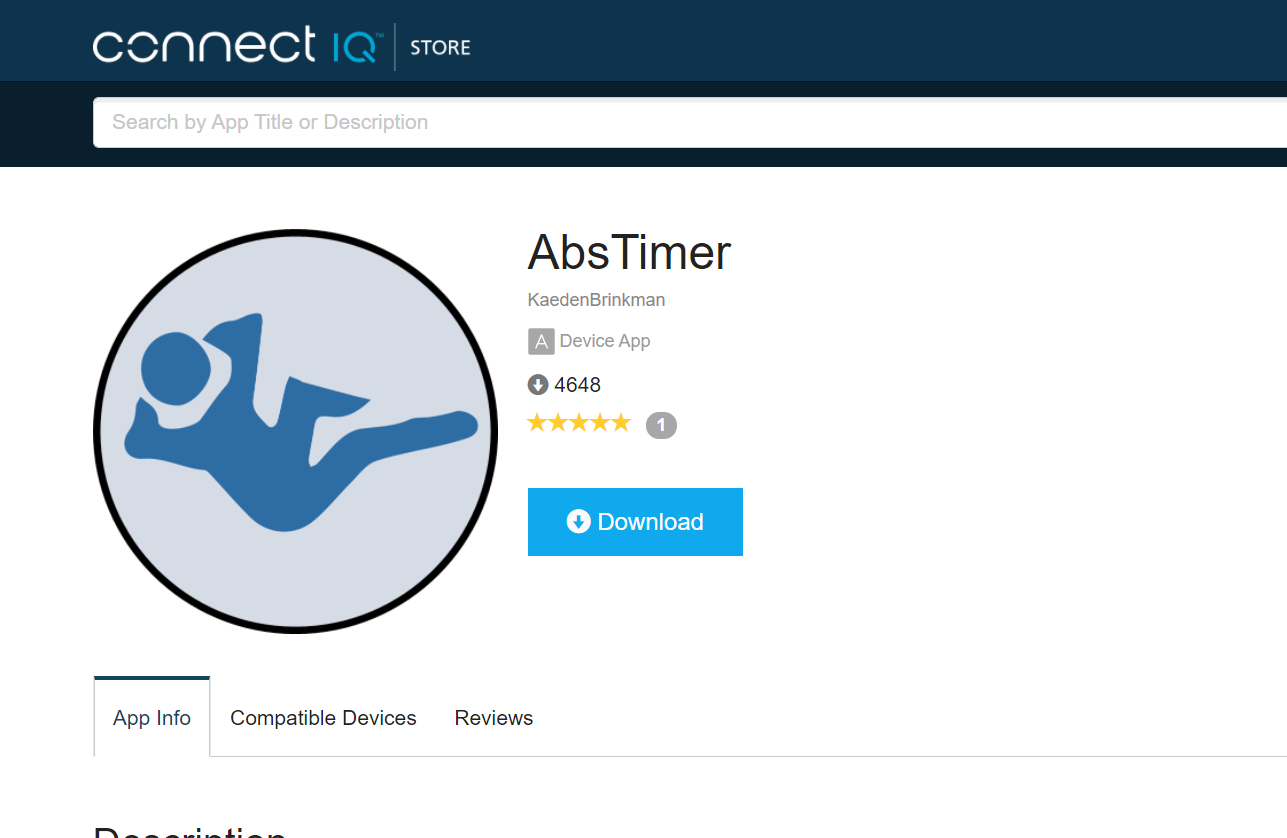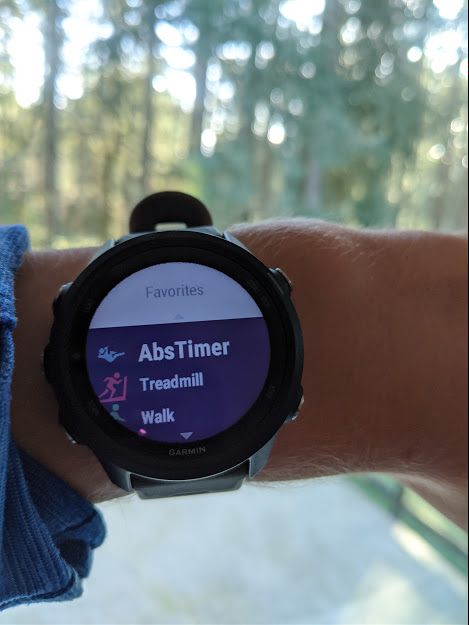 Project information
After timing abs routines for several years with a stopwatch, I decided to make a smartwatch app that would help me time my abs routine.
I decided that this app could be useful to others, so I added the ability to customize the routines and published it to the Garmin Connect IQ Store. To my surprise, it has racked up over 5,000 downloads, and I have been recieving feedback and updating the app over time.
The app times routines, collects heart rate data, and saves activities to Garmin Connect.