Interlake XC Website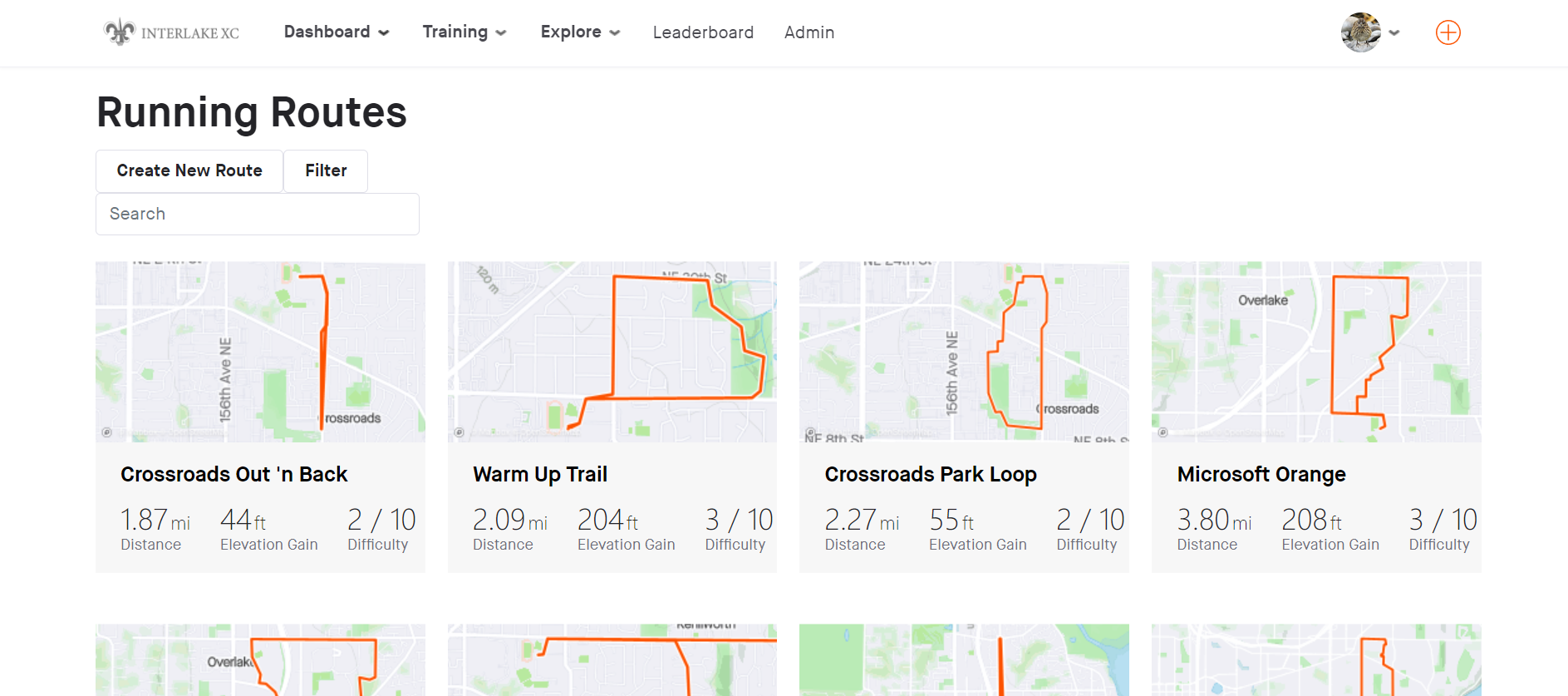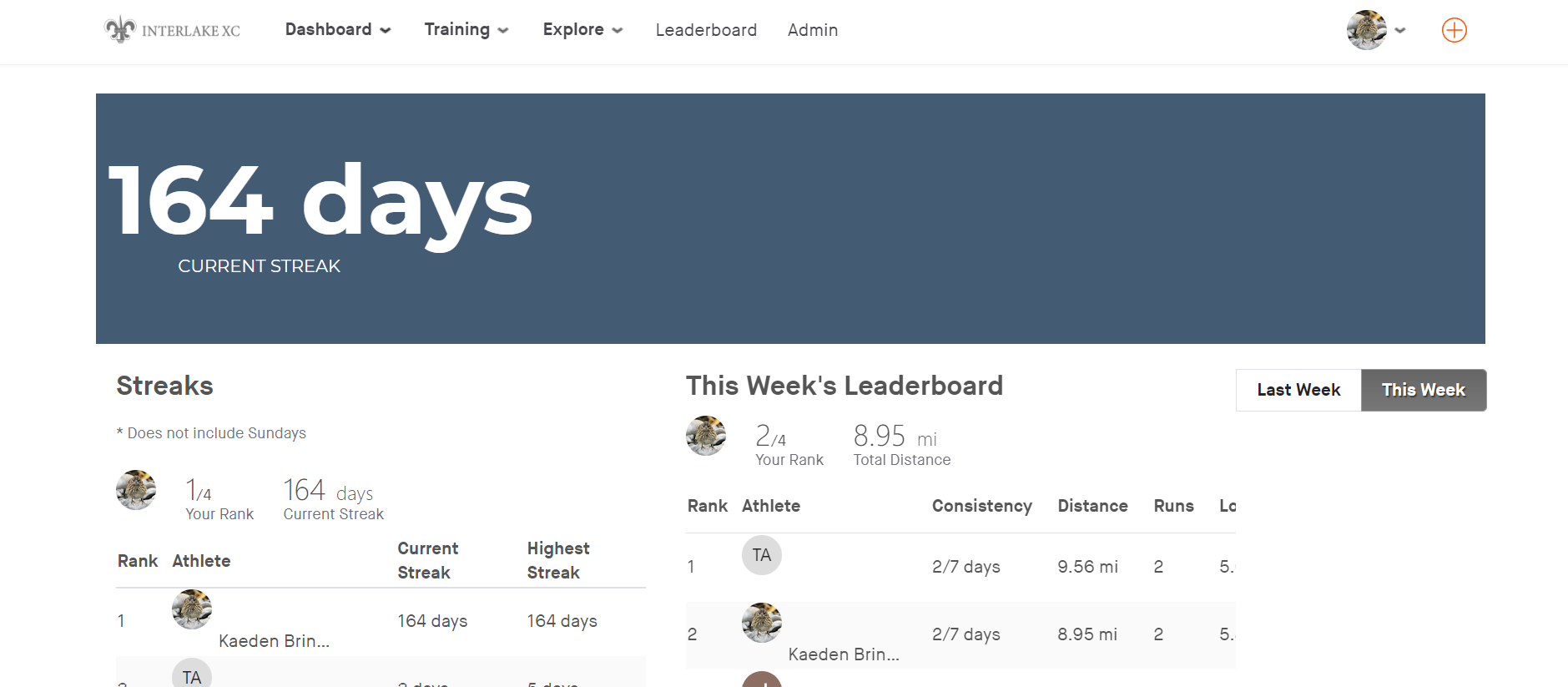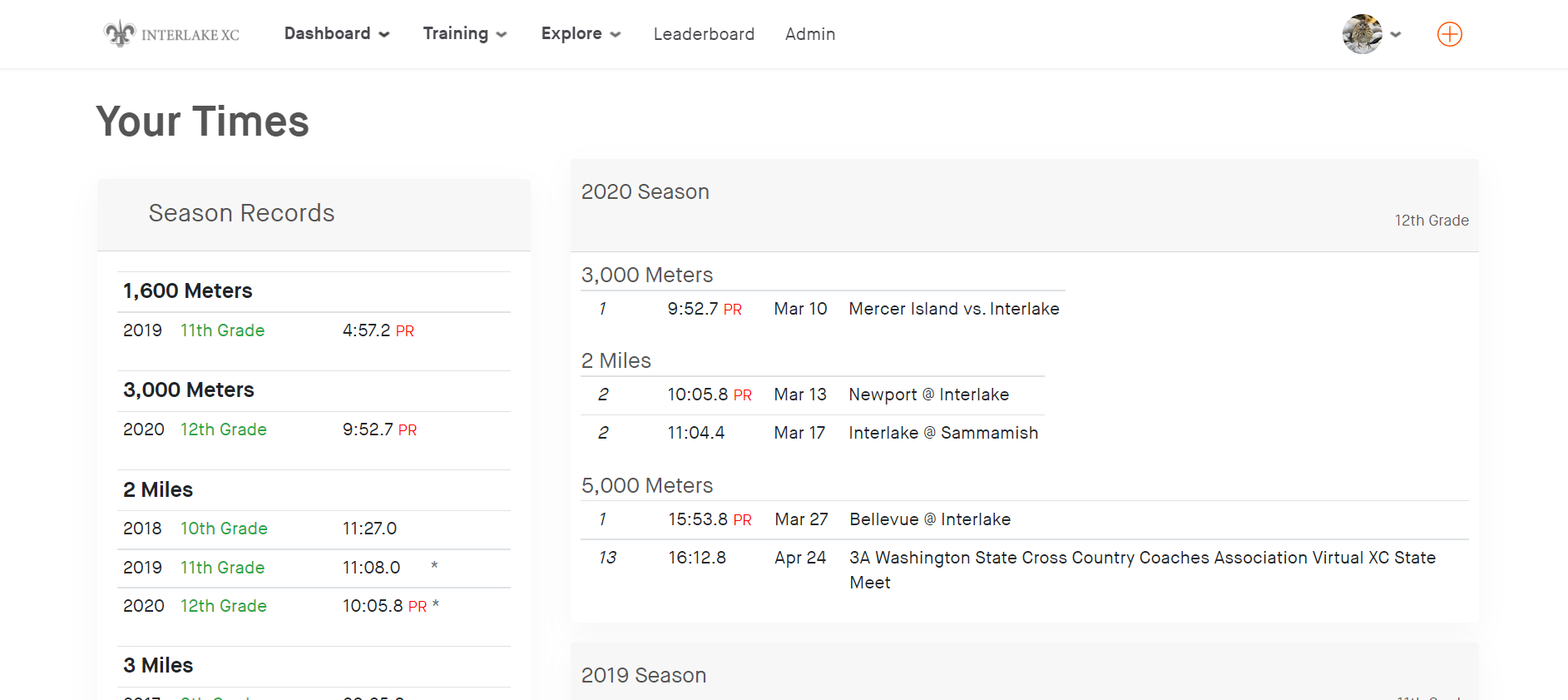 Project information
Category: Website
Client: Interlake XC
Project date: March 2020 - April 2021
Project URL: interlakexc.com
Created a website for Interlake XC.
Athletes can log in to their account and log mileage, view race results, explore popular running routes, and compete on a leaderboard. The site connects to Strava and Garmin for automatic activity syncing and fetches live race results from various sources.
Coaches can log in and view daily mileage stats for the team, update the season schedule, and more.