Troop 600 Tree Tag Planner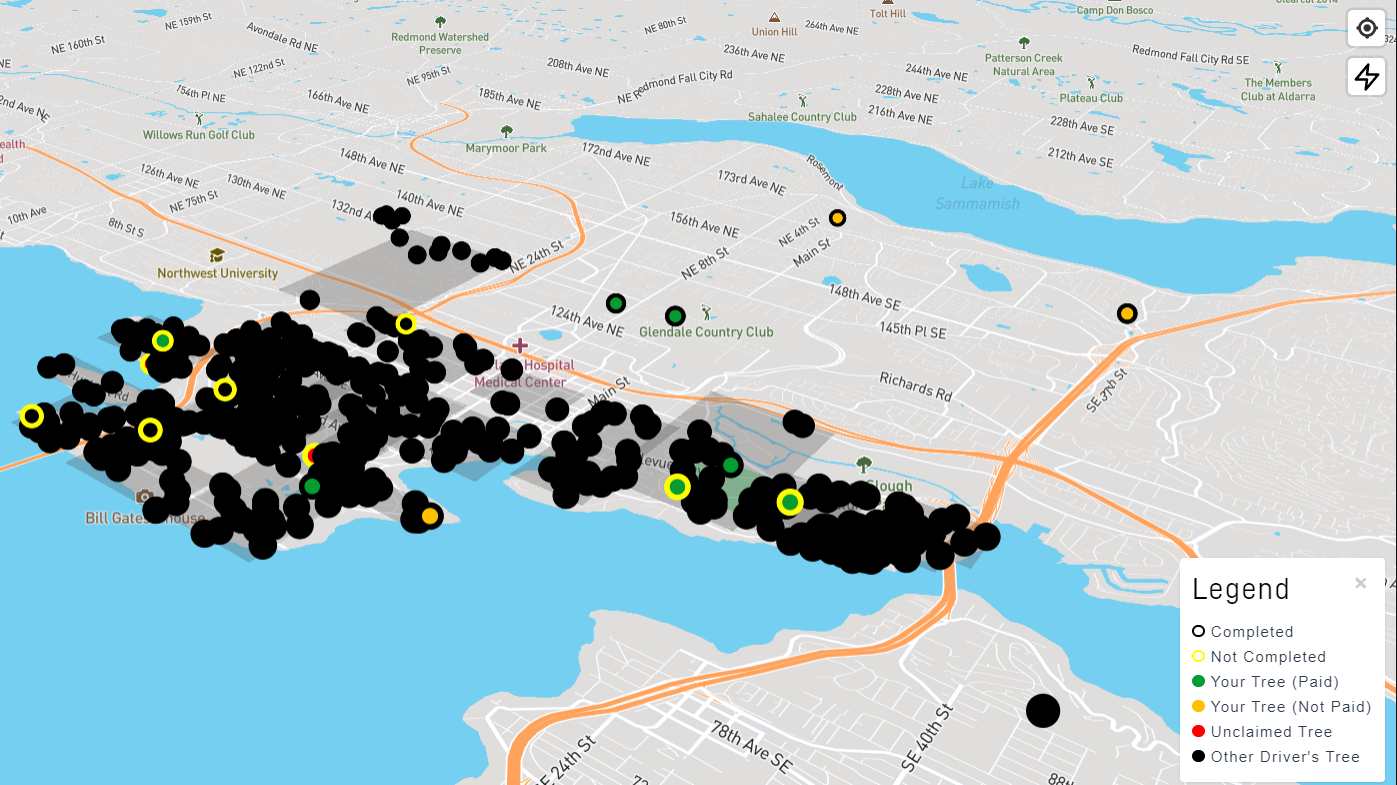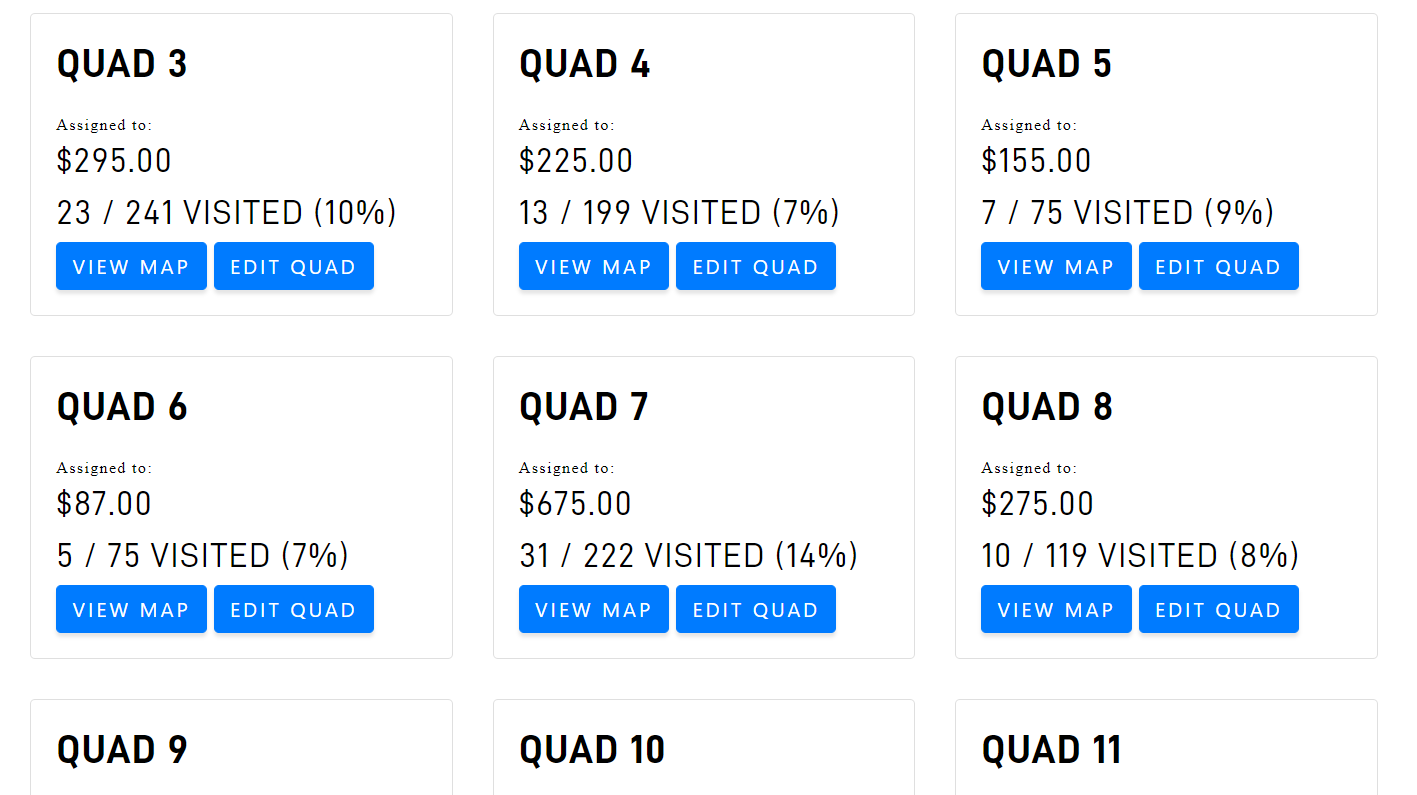 Project information
As part of Scouts BSA Troop 600's annual fundraiser, Scouts go door-to-door selling tree tags to the local community. This process involves recording the location of each sale, and motivating the Scouts to sell.
Then, after sales are over, Scouts and adult volunteers organize the pickup of over 600 Christmas trees from around the Bellevue/Clyde Hill/Medina area. The process of organizing sales data is long and tedious, involving a lot of manual work.
For the 2021 season, I designed and developed a web app to help leaders assign areas of houses to Scouts and track sales. Scouts can use the app to track which houses they have sold tags to, which houses did not respond, and which ones said "no", overlaid with data from previous years to increase efficiency. The app also contains a summary of sales and a leaderboard to encourage competition.
After sales have concluded, leaders can use the app to assign trees to drivers and track their progress. This system was successfully used in January 2022 and saw immense improvements in efficiency. All trees are visible in a single map, color coded based on their statuses, and the live locations of each driver are also visible.